McClaskey Culinary Institute Catering
About
At the Tod and Maxine McClaskey Culinary Institute at Clark College, we are building on nearly 60 years of excellence in culinary education to offer programs that prepare students to meet the growing demand for culinary and hospitality professionals.
Our programs emphasize the mastery of the fundamentals as well as management and critical thinking skills to prepare students for a range of career opportunities.
Working in a new state-of-the-art facility, students will gain real-world experience in high-volume food production, service, and retail settings.
Click the link above to view our full menu!
Contact
McClaskey Catering
360.992.2828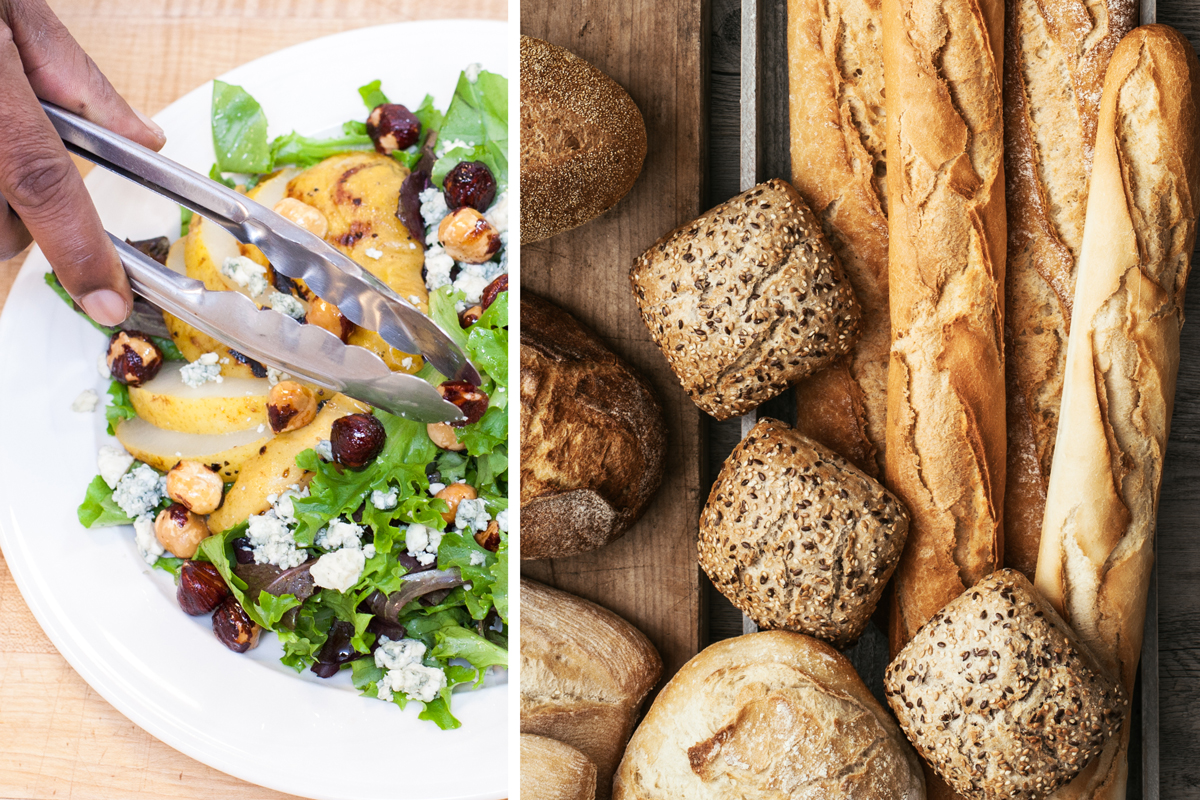 The McClaskey Culinary Institute offers catering for your meetings, conferences, and other events. Students in the Cuisine and Professional Baking programs produce the majority of the food served. We have a wide variety of menus to meet your needs.
Food may only be served by our catering team within Gaiser Hall and the Penguin Union Building. However, if your event is located off-campus or on campus in an alternate building, we can still meet your needs by providing to-go and platter options.
What We Offer
Banquet
Buffet
Platters
To-Go
Boxed Meals
Bakery & Coffee Service
Details
Please allow 10 instructional days lead time for catered requests
Catered events only available during instructional days (no service available during holidays or college closures)

In the event of canceled classes/campus closure due to inclement weather, etc. catering services will not be available.

Minimum order is service for 10 people
An Event Services contract must be in place for off-campus groups utilizing catering services in Clark College facilities. Contact events@clark.edu
Payment:

Campus groups: Budget number due within one week of event; transfer will be processed and submitted by MCI within 5 days of event completion
Off-Campus groups: 50% down at time of contract signing (at least 10 instructional days in advance of event); 100% fully paid on day of event (check or credit card)