ExceptionalFaculty2011-2012
Exceptional Faculty Awards (2011-2012)
Mark Bolke, Professor of Biology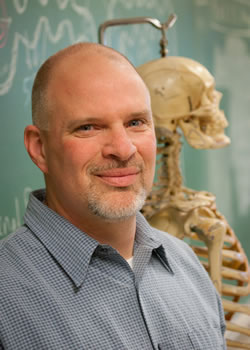 Mark Bolke is a professor of biology at Clark College.
One of his nominators wrote: "At 7:30 in the morning, I am usually extremely tired and not interested in learning anatomy and physiology. That changes as soon as Mark begins to teach."
Another said: "Mark strives to make the material fun and understandable. It's apparent that he truly wants the best for his students."
Sunnie Elhart-Johnson, Business Technology Instructor
Sunnie Elhart-Johnson is an instructor in business technology.
One of her nominators wrote: "Sunnie is an amazing teacher. She knows her subject matter inside and out and truly loves to help her students understand the material."
Another added a personal note: "I have had Attention Deficit Disorder for many years. Most people usually give up on me, but not Sunnie. She could see beyond my difficulties and my age to help me see how I could be successful."
Carson Legree, Professor of Art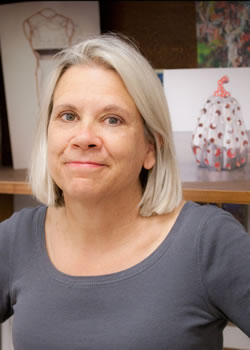 Art professor Carson Legree is a division chair at Clark College.
One of her nominators wrote: "Carson has an exceptional way of teaching that invites her student to expand their learning and limits."
Another said, "It is easy to see her passion and enthusiasm for art and impossible not to be inspired."
Felipe Montoya, Spanish Instructor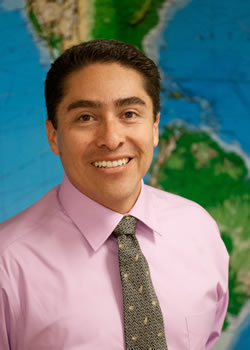 Felipe Montoya is a part-time instructor in Spanish.
One of his nominators wrote: "He engages everyone in the class in every class, helping the students learn."
Another said: "He truly inspired me to learn Spanish for myself, to go beyond to curriculum and continue my own education throughout my life."