ExceptionalFaculty2006-2007
Exceptional Faculty Awards (2006-2007)
Dr. Marylynne Diggs, Professor of English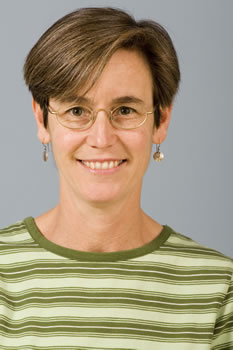 English professor Dr. Marylynne Diggs has said, "Teaching is my passion, and there is no higher honor in this profession than being recognized by one's students, peers and institution."
Dr. Diggs teaches English, American literature, and humanities at Clark College. Colleagues credit her for broadening the range of classes offered by the Clark College English Department. She has served on the planning committee for the Clark College Women's Conference, served on the college's Instructional Planning Team (IPT) committee and is currently serving as co-chair for one of the accreditation standards as part of the college's 2008 accreditation process. Colleagues say that Dr. Diggs' "service to the college in assessment, accreditation, and curriculum is unparalleled."
Her writing has been published in publications including Feminist Studies, Gay and Lesbian Literary Heritage, and American Women Prose Writers, 1870-1920, a volume of the Dictionary of Literary Biography. Her honors include being named to Who's Who Among America's Teachers (1997), Outstanding Composition Teacher of the Year (University of Oregon, 1994) and Excellence in Teaching Composition (University of Oregon, 1988). She also received the 1996 Audre Lorde Prize, presented by the Committee on Lesbian and Gay History of Alfred University for "Romantic Friends or 'A Different Race of Creatures': The Representation of Lesbian Pathology in Nineteenth-Century America."
A nominator wrote, "Marylynne is often cited as an 'amazing' teacher by many of her students….It's not often that you hear students say that even though they might have received a "B" or "C" in her English 102 course, they learned more than they ever thought they would have learned."
The writer added that Dr. Diggs "encourages students to tackle challenging and often controversial subjects in their papers which contributes to their ability to synthesize arguments, ideas, and concepts with an open mind…Her commitment to diversity, to creating diversity, to creating an inclusive environment in her classes, and to her professionalism is unmatched at Clark."
David Kosloski, Professor of Communication Studies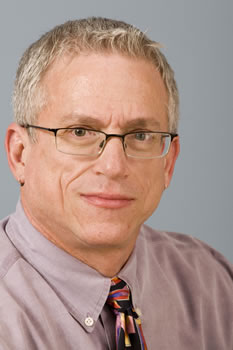 David Kosloski is professor of communication studies and director of speech and debate at Clark College.

He earned his bachelor of arts degree in journalism from Georgia State University with an emphasis on public relations. He received a master of arts degree in speech communication from Central Michigan University with an emphasis on oral communication. He has also completed Ph.D. coursework at University of Illinois-Champaign/Urbana with an emphasis on rhetorical criticism.
David Kosloski joined Clark College in September 1998. He currently teaches public speaking and competitive speaking and debate. He has also served as the chair of the college curriculum committee. In 2006, he received the Judge Educator Award during the Northwest Forensics Conference in recognition for his outstanding performance as a coach and judge at speech and debate tournaments.
One of his nominators described David Kosloski as "a role model for fair and unbiased leadership....he creates a safe and supportive environment to practice a skill that unnerves many people in the outside world. Dave is available for any student who needs assistance, sometimes for more than just speech-related issues."
Another person noted, "Dave often helps his students/competitors to choose subject matter for speeches and debates that draw attention to social problems, instances of injustice and inequality, and many other topical issues. By helping his students to adopt a mentality of viewing a situation from another perspective, he helps to foster an environment of tolerance."
In their nomination form, a colleague paid tribute to David Kosloski as a leader and mentor. "His directorship of the speech and debate program has provided students with a wide range of irreplaceable experiences that foster intellectual maturity as well as social, political, and cultural awareness. No other faculty member has so selflessly devoted him- or herself to such a time-consuming student activity. He has done it for nine years without great fanfare and without complaint. His energy and his commitment to student development are truly inspiring."
April Brookins Duvic, Music Instructor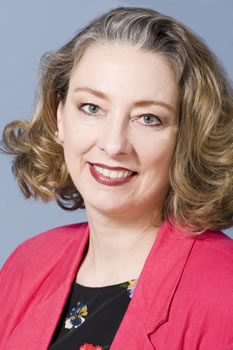 April Brookins Duvic is now a two-time recipient of college's Exceptional Faculty Award for an adjunct faculty member. She received the award in 2001 and was honored again in 2007 for her service to Clark College and its students.
April Duvic teaches applied voice, music education, and music appreciation at the college. She is director of the acclaimed Clark College Women's Choral Ensemble, which has performed in China, Mexico, Canada, Hawaii, and the Pacific Northwest. She also assumed the position of Concert Choir director for the 2004-2005 school year.

An active member of the National Association of Teachers of Singing (NATS) and the American Choral Directors Association (ACDA), April Duvic serves as an adjudicator and clinician at both solo vocal and choral festivals in Idaho, Oregon and Washington. Her students regularly participate in NATS-sponsored master classes and the annual student auditions.
Active in musical theatre at Clark College and in the Vancouver area, she has received awards for her musical direction of Evita, Carousel and West Side Story. Duvic has been featured as a vocal soloist with the Clark College Orchestra and was a member of the Leyden Singers, the Oregon Symphony's Vocal Pops ensemble. She and singing partner Vanessa Jump Nelson have recorded two CDs as the duo "Duelin' Sopranos."
In nominating April Duvic for the Exceptional Faculty Award, one writer noted, "April provides not only excellent vocal teaching, but also numerous performance opportunities for her students." Another wrote, "April Duvic challenges performance focus by providing students platforms to season their abilities to perform with the challenges live audiences can present." That writer added, "Ms. Duvic's constant focus to learn with an open heart is commendable."
Another nominator wrote, "Her kindness and regard for all peoples is evident in her cooperative spirit and willingness to understand and overcome any learning difficulties or obstacles individuals may have….Her energy and excitement for her craft during each of our lessons has given me a newfound appreciation for music and the art of singing."