Now celebrating our 75th year, Clark College continues a tradition of meeting the ever-evolving education needs of people in our community, both youth and adults, in economic booms and busts alike. How well do we carry out our aims? For every decade of the school's operation, there are graduates who share stories of how Clark College was a starting point for professional and personal achievement.
During the 2007-2008 academic year, 1,129 students earned more than 1,252 degrees and certificates from Clark College. In addition, 25 students received their high school diplomas and 853 men and women earned their General Educational Development (GED) certificates. We also welcomed 1,226 "Running Start" students from 29 local high schools.
"One size fits" all has never been a Clark College catchphrase. Besides diplomas and certificates, our students earn technical training that provides access to immediate employment. Area residents learn English as a second language; displaced workers receive retraining. Mature students and other lifetime learners have a variety of courses available to enrich their lives. Diversity is embraced through events honoring the accomplishments and activities of Native American, Hispanic, African-American and Asian-American cultures. In the fall of 2007, we welcomed 89 men and women from nearly 20 countries through our International Student program.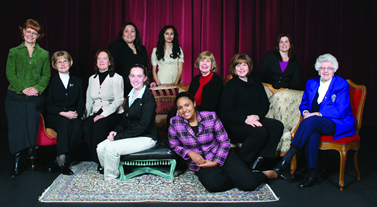 In addition to our cultural celebrations, Clark College forges community links by consulting with businesses to ensure our students are taking The Next Step to meet employer needs. We assist businesses in training and form partnerships with companies to offer specialized workforce skills.
We're a community resource for political forums and arts-related events such as concerts, plays, lectures, exhibits, films and our perennially popular jazz festival. In partnership with YWCA Clark County, we host the annual Women of Achievement awards, an occasion of regional significance.
Penguin athletic pride is fostered through 10 varsity sports programs. We're part of the Northwest Athletic Association of Community Colleges (NWAACC), the largest single community college conference in the United States. In November 2007, Clark men's team won the NWAACC soccer championship -- the second in the college's history.
Not content with merely following trends, our faculty and staff members have taken the lead in devoting their time and talents to many pioneering efforts.
In 2006, Clark became the first college in the state to become tobacco-free. We were one of the first Washington community colleges to harness the Internet for student education, and continue to expand technical programs such as eLearning, which provides classes via the Internet and video.
As the Penguin Nation marks its diamond anniversary, we look back with fondness at a legacy of sparkling as a community asset.
More important, we're looking ahead to a future that continues to build a foundation for student success.