College History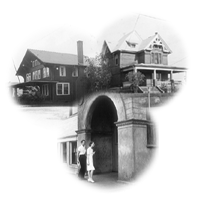 The announcement was made quietly but it was front-page news.
On Saturday, August 19, 1933, an article appeared on the front page of the Vancouver Evening Columbian announcing the founding of Vancouver Junior College. It was the result of belief and hope in the midst of the Great Depression.
Opening its doors to fewer than 20 students and with about a half a dozen faculty members, the private, two-year junior college survived those difficult early years. Today, Clark College is the second largest community/technical college in Washington state.
You can also learn about: