Financial Aid Portal
To view your Financial Aid status, award, and additional information we need from you: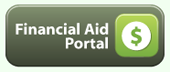 Forms
Before accessing the following forms:
Browsers that work the best are Chrome or FireFox (may not work on Safari)
If prompted for Username/Password, use the Clark Lab Account (the one for logging into computers on Clark College campus).

To access your Financial Aid e-Forms: Verification Form
To access your Direct Loan Application e-Form: Direct Loan Application
Frequently Asked Questions
What is my Username and Password?
Your username is your Social Security Number or National ID Number. Your password is your Global Pin.
If you are a continuing student who had a Global Pin previously set up before CTC Link conversion, your Global Pin will remain the same. If you have forgotten your Global Pin, please follow the instructions below for resetting or finding out your pin.
If you are a new student as of the CTC Link conversion, you will need to follow the instructions below for setting your Global Pin either in-person or over-the-phone.
Instructions for Setting Your Global Pin
In Person: (recommended option)
Visit the Financial Aid Office during our office hours with photo ID
Notify front desk staff you wish to set your Global Pin
Create a six digit Global Pin
You will now have immediate access to the Financial Aid Portal – If you previously had a Global Pin set, you can reset or find out your Global Pin following the same steps above.
Over-the-phone: (this option involves numerous verification questions to confirm identity and we strongly recommend only using this option when visiting in-person is not feasible.)
Call the Financial Aid Office at (360) 992 – 2153 with your CTC Link ID Number
Notify the staff you wish to set your Global Pin
Answer all the verification questions
Create and disclose a six digit Global Pin
You will now have immediate access to the Financial Aid Portal - If you previously had a Global Pin set, you can reset or find out your Global Pin following the same steps above.
What information is under "My Award?"
When the Clark College
Financial Aid Office
has determined your eligibility, you will be able to view your awards in the Portal.
The Award column gives you the type of aid you have been awarded (grants, work-study, loan, etc.) The Amount column shows you the amount you qualify for per quarter. The Award Status column tells you whether the award is active, an offer or an estimate.
Awards are based on full-time (12 credits or more) enrollment. You can still be eligible for aid if you enroll in fewer than 12 credits and your award will be prorated down to reflect your enrollment level at the time funds are disbursed.
Active grant and loan awards are available to pay tuition and fees for the quarter indicated. Any remaining balance is issued to you through the Clark Debit Card once the quarter starts.
Loan awards listed as "Estimates" (Est.) are not active awards. Loans are funds that must be repaid with interest and require a secondary application each academic year. More information about student loans and the application process is available online on the Loans page.
Work study awards listed as an "Offer" are not active awards, either. To participate in the work study employment program you must contact the Work Study Specialist in the Financial Aid Office to activate the award.
What is "Additional Information"?
If a message appears in the Additional Information section, we are unable to complete processing of your file until the information requested is received.
What is under the "Information We Need From You" section?
This section lists the documents that are needed to complete your Clark College Financial Aid file. Any documents or information that is still missing will be listed without a date received.
If the forms are available to submit electronically, a link will be provided in the Portal.
Our office will notify you by email anytime additional forms or information is needed. Be sure to activate your Clark College Student Email Account! Make sure you review your email often for messages.
Your file is considered complete when all required information is received. Completed files will be processed in the order received.
Student Responsibilities
As a student, you are responsible for submitting all information requested to complete your file. By submitting the form(s) requested, you certify that you understand the terms and conditions of your award(s) and are submitting information that is true and correct.

You are also responsible for attending your classes. If you fail to attend or withdraw from classes after the quarter has started you will be placed on Financial Aid Suspension. In addition, you may owe a repayment of part or all of the financial aid funds you received, a bill will be emailed to you.