Archer Gallery
About
Archer Gallery serves the students and community of Clark College by exhibiting contemporary art in a not-for-profit educational setting. In order to exhibit work that has a strong interest for an academic institution, the gallery brings work that fulfills at least one of the following criteria.
Regionally, nationally or internationally exhibiting professional artists
Artwork that has a strong connection to new contemporary art concepts or methods
Artwork that connects to Clark College Art Department curriculum and programs
Works by artists with significant historical influence on contemporary art practices
Directions
The Archer Gallery is located in the Penguin Union Building (PUB) attached to Gaiser Hall on the Clark College campus in Vancouver, Washington.

Pull into the Parking Lot south of Gaiser Hall. Park in any of the unmarked spaces. F/S spaces are reserved M–F until 5:30. Enter at the SW corner of Lower PUB.

Look for "Archer Gallery" lettering on the outer doors of the building. The gallery is just inside the door.
Contact
Senseney Stokes
360.992.2246
Hours
Tuesday, Wednesday, Thursday
10:00 a.m - 7:00 p.m
Friday, Saturday
12:00 p.m - 5:00 p.m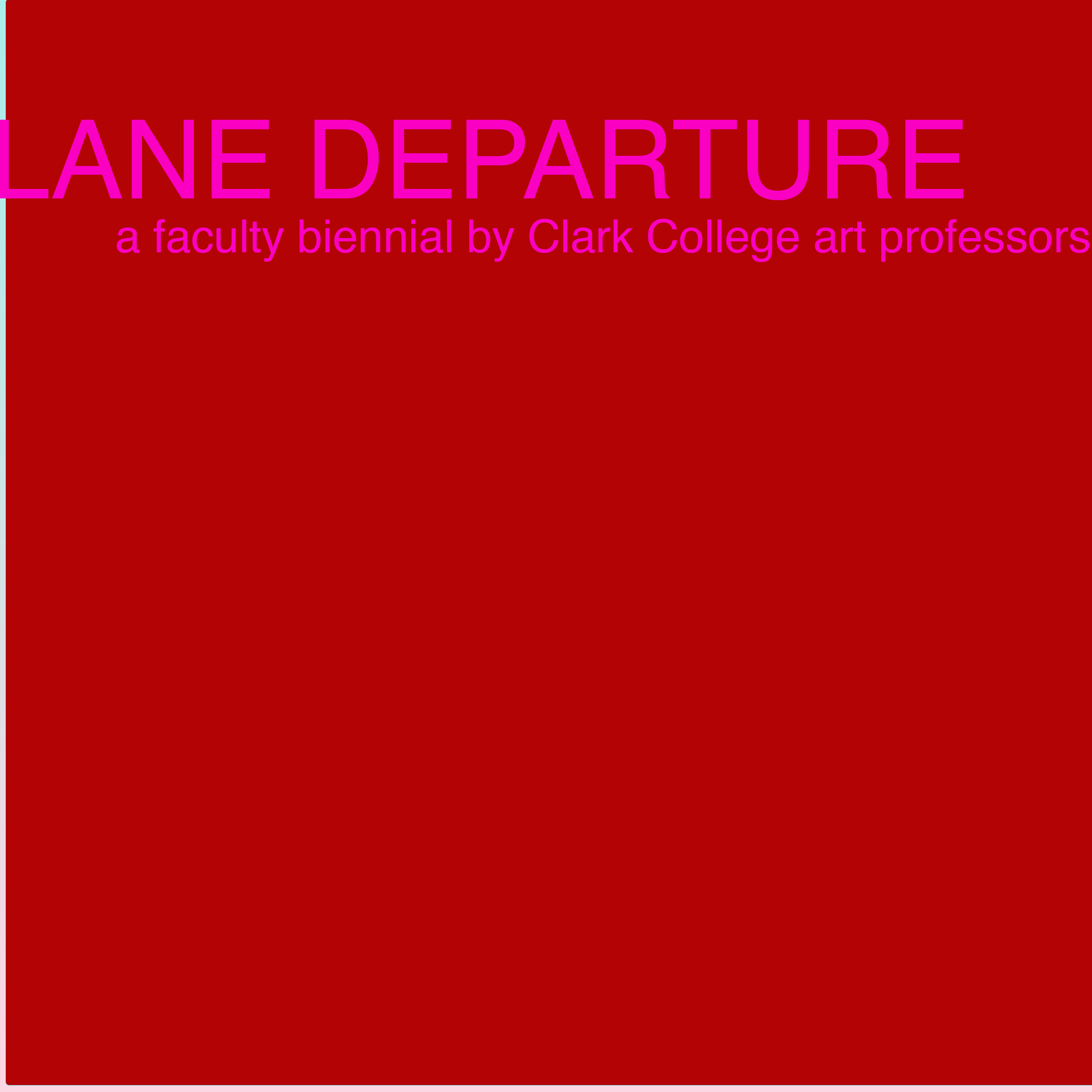 Art Faculty Biennial Exhibition
Please join us in the fall for the Art Faculty Biennial Exhibition
September 24 – November 2, 2019
Gallery Talks & Reception:
Tuesday, October 15
Talks 2:15 p.m.
Reception 1 - 3 p.m.
Wednesday, October 16
Talks 2:15 p.m.
Reception 1 - 3 p.m.
---
Art Talks
Join us for an upcoming artist and scholar lecture series!
All events are free and open to the public.
Art Talks are held at 7 p.m. in the Penguin Union Building (PUB) 161.
There are currently no art talks scheduled.