Machining Technology Advisory Committee
The machinist's craft is basic to all American industrial production. It is the machinist's task to interpret the engineer's drawings in order to fabricate new machines and products.

Machinists operate various types of material-removing equipment such as lathes, milling machines, grinders, and computerized numerical control (CNC) machines. Some machinists specialize in the operation of one type of machine while others work in a shop where they are required to perform equally well on several different machines.
Clark College's program offers instruction in numerous machine processes including the set-up and operation of the engine lathe, surface grinders, vertical mill, CNC lathes, EDM and CNC milling machines.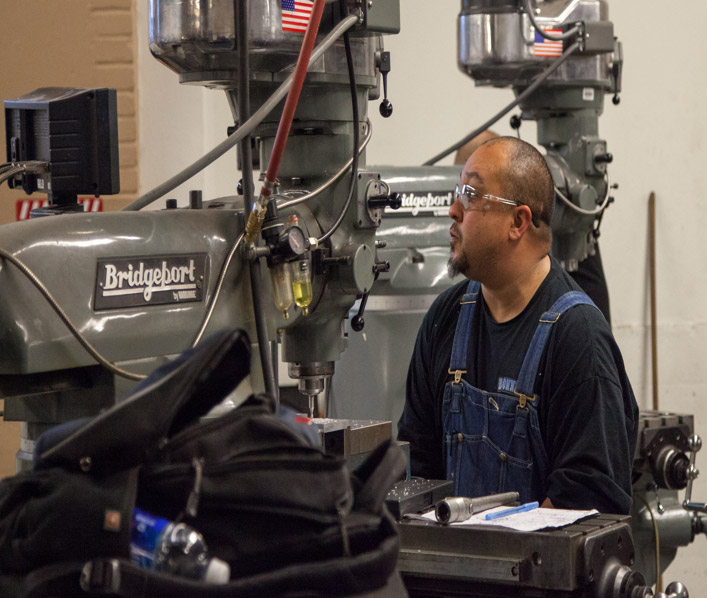 Next Advisory Meeting
Thursday, May 16, 2019
11:30 a.m. to 1:30 p.m.
Building AA5, Room 107
Agenda
Minutes
11-8-18 MACH Minutes (In Process)
Committee Information
Committee Chair: Matt Houghton
Vice Chair: Travis Johnson
If you are a committee member and would like a copy of the member roster, please contact the advisory committee coordinator at advisorycoordinator@clark.edu.