My CASA Volunteer Experience
by Ashley Rhodes
CASA volunteers get to know their court-appointed child by talking with everyone in that child's life: parents and relatives, foster parents, teachers, medical professionals, attorneys, social workers and others. They use the information they gather to inform judges and others of what the child needs and what will be the best permanent home for them.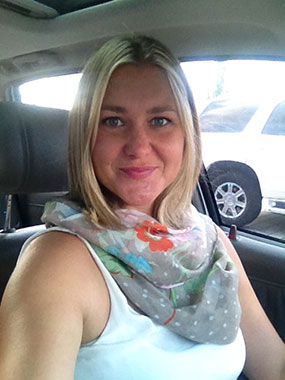 With my full time job, full time school, children and a relationship, getting started as a CASA (Court Appointed Special Advocate for children and families in need) was challenging. To begin, I had to devote 30 plus training hours in CASA's evening class. Furthermore, once I was sworn in, my duties as a CASA, through Court attendance and meetings with families and social workers, happened during the day interfering with my regular job. Not only challenging my limited time, but CASA produced an emotional drain due to the severity of some of my cases, such as the removal of a child from his home and the circumstances that surrounded that decision.

Why start my story with such "negatives" especially in light of the difficult nature of the cases I took on? Even though it was challenging, no other community experience has been as rewarding as volunteering to be a CASA in spite of such off-putting aspects. My involvement as a CASA with my Community and the Court has changed my outlook in ways that I would not have thought possible when I started.

At the end of my CASA training, I was elated going before a judge with my graduating CASA class to be sworn in, and as I listened to the judge's commendations for CASA's in the community, her words praised the work of all CASA's to help children in our community. Children are so underrepresented. It was a proud moment in my life to be sworn in and start wearing the title, Court Appointed Special Advocate.

It was easy for me, like most, to get caught up in daily routines and not give a second thought about families elsewhere. As a CASA, I reached out to community resources (some I knew and some I didn't know existed), and CASA opened my eyes to some of the most beautiful people with the biggest hearts. My case helped me see how others struggle and how others helped. As a result of my involvement, for instance, I was motivated to organize charity events in my office in order to give back to the people of my community.

Being a CASA, I am a voice for a child that doesn't have one. With so many parties involved in the court process, each having different intentions or outcomes, I advocate for the child's best interest, a sometimes hard conclusion to reach. For instance, being a mother, there is part of me that wants the child to return to his family. However, as a trained CASA, my duty is to determine what is best for the child, as my advocacy will impact his life forever. Thinking of such lasting impact made me nervous to start my first case, even with all of the training I received. Nevertheless, my CASA training properly prepared me to handle a variety of situations in my meetings with the social workers, the families involved, the child and other parties. Furthermore, the support I received from my CASA supervisor, her willingness to quickly respond to my questions or assist with problems, was gratifying, too.

After talking to attorneys, I learned how the court community highly regards a CASA. As a student intern, I needed that recognition on my resume. Also, I valued the chance to interact with the legal community not merely as a student intern, but as an integral part of the court procedures, representing the vital interests of the child.

I am going to continue serving as a CASA even when my first year commitment is over, for I feel good about my work, specifically the sense of belonging to my community that I have never felt before in my life.