Journalism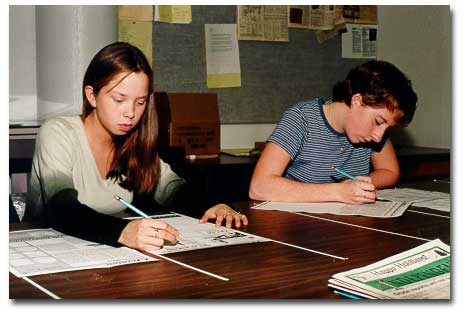 The Journalism program prepares students for today's technology-centered news industry with strong foundational skills in writing, editing and reporting as well as training in design, social media and new multimedia techniques -- including video and audio news production and computer graphics.
Students in the College News Production class work as reporters, editors, photographers, videographers and designers of The Independent, the student-run print and online news publication which has garnered awards from the Washington Community College Journalism Association and the Associated Collegiate Press, the nation's largest college student media organization.
The Journalism program features faculty with professional media experience and provides real-world opportunities for students who report on campus events and issues of significance to the college community. The Journalism program also provides training and opportunities that can be useful in fields such as technical writing, law, politics, publishing, community and public relations, public information, advertising and other communication-based careers.
Journalism students can earn a regular AA degree with a certificate in News Media Studies which requires the completion of five core courses in writing and reporting, multimedia news production, mass media studies, college news staff and writing for the web and additional coursework in layout, video production, social media or photography. The certificate helps set a foundation for students looking to transfer to schools throughout Washington, including Washington State University, Western Washington University, Central Washington University and the University of Washington.