Faculty Development
About
The Faculty Development Department contributes to student success in a learning-centered community by cultivating and supporting teaching excellence.
All Faculty Development offerings are provided in the context of Clark College's vision, mission, and commitment to the learning college model. Our goal is to celebrate the teaching profession and champion a collegial work environment.
Contact
Judith Hernández Chapar
Director, Teaching and Learning Center
jhernandezchapar@clark.edu
360-992-2086
Nichola Farron
Faculty Development Specialist
nfarron@clark.edu
360-992-2516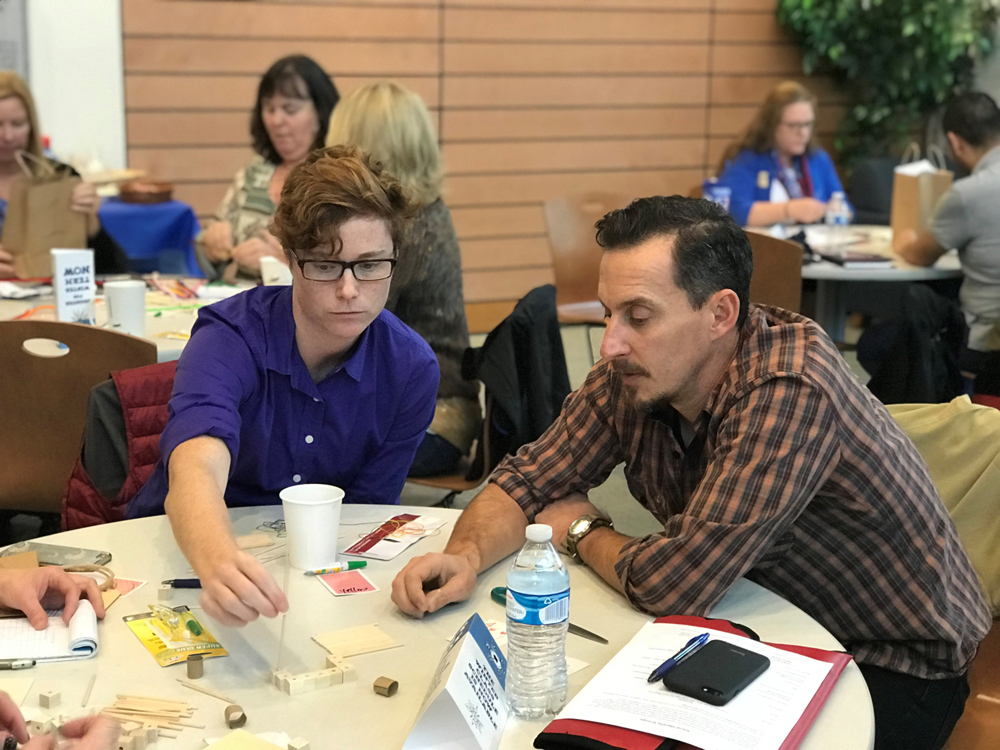 New for Winter 2019! - Library of Open Classrooms
The TLC is pleased to launch our Library of Open Classrooms in Winter 2019. Faculty across the campus have generously agreed to grant colleagues access to observe lesson style, classroom mamangement techniques and instruction approaches.
If you'd like to visit an Open Classroom, or volunteer to be included in our list of faculty who welcome observers into lessons, please contact the tlc: tlc@clark.edu
Faculty Workshops - 2018-19
We are pleased to be able to host a series of specialized afternoon workshops in collaboration with some of our talented faculty during the forthcoming academic year. More information will be provided; but in the interim note these dates on your calendar:
Winter
Wednesday January 30, 1 p.m. - Classroom Management
Thursday February 21, 11.00am-12.30pm - Mitigating Steretype Threat in the Classroom (in partnership with ODE)
Faculty Conversation Series
The Teaching & Learning Center hosts informal faculty conversations on a range of topics suggested by educators. Suggestions for discussion themes are welcome! Come and join us for a chance to connect with colleagues.
Tuesday, Feb. 14:
2.30 - 3.30 p.m.
SBG 251
Monday, March 4:
12.30 - 1.30 p.m.
GHL 207
Faculty Development Opportunities
The following programs, services, and resources provide professional development opportunities for faculty focused on encouraging student success in a learning-centered environment.
20-Minute Mentor Webinars
Focus on Learning
New Faculty Orientation
Teaching Squares
Library of Open Classrooms