Contact Information: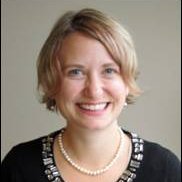 Adriana Thomas
Program Manager

T-Building | Room 114
360-992-2207
athomas@clark.edu
Adriana Thomas is the Program Manager for the Health e-Workforce Consortium for Clark College in Vancouver, Washington. She holds a Bachelor of Arts degree in Secondary Education and English Literature from Seattle Pacific University and a Master of Science in Educational Counseling with a Specialization in Student Development in Higher Education from Central Connecticut State University. She has worked in several departments in higher education including the Office of the Vice President of Student Affairs and the Learning Center at Central Connecticut State University. She was most recently the Instructional Support Student Navigator for the Health e-Workforce Consortium at Clark College.


This workforce solution is 100% funded by an $11.7M grant awarded by the U.S. Department of Labor's Employment and Training Administration. The solution was created by the grantee and does not necessarily reflect the official position of the U.S. Department of Labor. The Department of Labor makes no guarantees, warranties, or assurances of any kind, express or implied, with respect to such information, including any information on linked sites and including, but not limited to, accuracy of the information or its completeness, timeliness, usefulness, adequacy, continued availability or ownership.
Clark College is an equal opportunity institution.
Auxiliary aids and services are available upon request to individuals with disabilities.