ExceptionalFaculty2004-2005
Exceptional Faculty Awards (2004-2005)
John Clausen, Director of Medical Office Programs


John Clausen lives the college's vision of "empowering learners to enrich the social, cultural and economic vitality of our region and the global community."
As one of his colleagues noted, "You cannot visit a medical facility in Clark County without running into a student that was trained by John Clausen…He is an exemplary employee!"
As a professor of business technology, John trains students in medial assisting, billing, coding and transcription, and he is a leader both in and out of the classroom. He was instrumental in gaining accreditation for his Medical Assistant Programs, and he has served on several committees at Clark College.
John's peers in the Business Technology Division praise his work. Said one, "John Clausen's knowledge of the medical field is astounding! He challenges each and every student to do their very best. He creates in them a hunger to learn as much as they possibly can learn." Another noted, "John has the innate ability to make every student feel as though they are the most important student at Clark College." Another peer said simply: "John Clausen is the nicest man I know."

Richard Shamrell, Physics Department Chair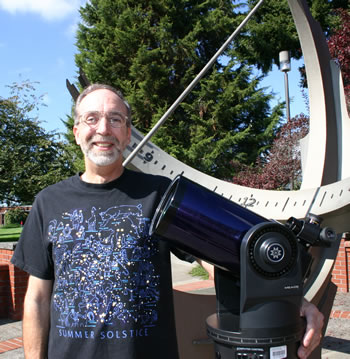 The following words from students and colleagues sum up their nomination: "When we think of Dick Shamrell, one word comes to mind: amazing."
Being Department Chair allows Dick to fix problems and enhance the learning environment for students. Dick takes special experiences and brings them to life in the classroom, and he can turn a simple action such as walking up and down the stairs into a physics problem to help students understand what they are learning.
Dick is always focused on his students' success. They have noted that, "Dick Shamrell goes out of his way and does everything he can to make sure you understand what he is teaching in class…He takes time during the week to go over our homework and will ask us several times if the concepts are making sense."
His students add, "You will not meet another person more excited about physics than Dick Shamrell. His enthusiasm makes you excited about being in class and excited about learning. There are many good teachers you can find everyday, but it is always hard to find a great teacher such as Dick Shamrell."

Dr. Jean Watson, Health Occupations Instructor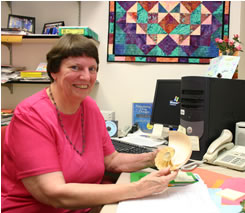 Students who nominated Dr. Watson describe her as an enthusiastic, open-minded, and extremely knowledgeable instructor who builds their self-esteem by exhibiting steadfast patience during endless questions. Said one, "I believe Jean Watson demonstrates all the qualities you look for in an instructor. She challenges you to think, keeps the mood upbeat, and presents the class in an organized manner."
Since 2001, Dr.Watson has been training Clark College students entering the allied health fields to become highly skilled professionals and critical thinkers. "I've had the pleasure of being in her class a few times and found her unwavering in performance and quality," said one former student.
Perhaps Dr. Watson's most significant contribution to Clark College has been her devotion to student success. Her students appreciate her energy and her passion for ensuring that they truly learn, rather than simply memorize, the course material. Dr. Jean Watson also possesses extremely high interpersonal skills and encourages her students to reach their full potential.
Summarized one student, "Jean is a perfect example of a good instructor!"